When I think of places to visit in China I first think of the typical things that people think about visiting in China–the Great Wall of China, the Terracotta Soldiers, and of course the Sichuan Panda Reserve (to visit those ever adorable pandas).  Imagine my surprise when I discovered the China Sex Museum in Tongli, China.
I don't really associate China with sex so a China Sex Museum sounds strange to me.  After thinking about it a little longer it starts to make sense.  The country has over 5000 years of history and over 1.4 billion people.  There probably has been some sex going on.
The China Sex Museum was first opened in Shanghai in 1997 and championed by a retired sociologist from Shanghai University, Dr. Liu Dailin.  When the museum first opened in Shanghai Liu thought it would be a raging success.  However, he lacked official government support which didn't help to promote the museum (via thingsasian):
First government officials would not allow him the use of the word sex on his billboard, making the museum all but impossible for tourists to find on crowded Nanjing Road. The authorities claimed they were upholding national regulations forbidding the advertisement of sex artifacts
Ultimately, the museum had to move to a new home and relocated to it's current location of the small town Tongli in Jiangsu Province just west of Shanghai.  I'm sure all this information you are finding fascinating, but you may be wondering, exactly what kind of sexual artifacts are in this museum?  Good question! Thanks to the wonders of the internet I found quite a few interesting artifacts courtesy of Getty Images, Flickr and Google Images (which may or may not be safe for work, depending on where you work).  If you visit the above links you'll find all kinds of goodies from erotic gods, shagging deer to "instructional copulating miniatures," These miniatures are kind of interesting.  Supposedly these miniatures were included in the dowry when a couple was married.  Back in the "olden days" before the Internet and textbooks, they really had no good medium for sexual education, except for making little figurines depicting sex.  Can you imagine if you were a virgin 5000 years ago and all you got explaining sex was this figurine?
So the next time you are in China perhaps you should add the China Sex Museum to your list of things to go see in China.  If we're lucky it should fall under China's decree to make all museum entrance fees free of charge by 2009.  What are you waiting for?  But for those who can't make it.  I left you with a video from the China Sex Museuem's official homepage.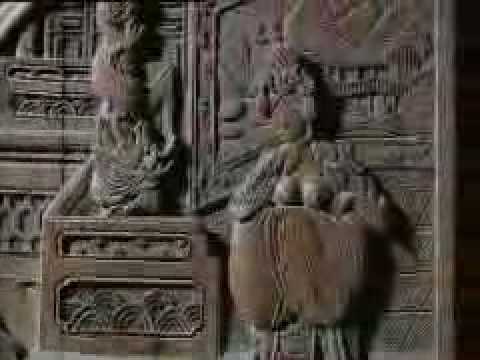 Tweet This Post