Some of you may or may not be familiar with the folk musical comedy duo named Flight of the Conchords.  They are originally from New Zealand and dub themselves "Formerly New Zealand's fourth most popular guitar-based digi-bongo a capella-rap-funk-comedy folk duo."  As you might be able to tell Flight of the Conchords aren't your typical band.  HBO loved them so much that in 2007 they launched their own show appropriately called Flight of the Conchords.
On the show it follows Bret and Jermaine (their real names) as they try to start a successful band in the United States.  They have little sketches within the show where they sing songs.  These songs are not ones you would here on the raido.  Their song topics range from everything from robots taking over the human race to too many men dancing on the dance floor.  More interestingly though is a recent music video they did featuring Brett singing Korean karaoke.  Here they are parodying the normally irrelevant and silly videos that play in the background of the karaoke screens.
It actually sounds pretty good!  To give you an idea of what Korean karaoke videos sometimes look like I've included this as video as evidence.  This is supposedly a real North Korean karaoke video.  I can't confirm if this is true or not, but if anyone knows please let me know.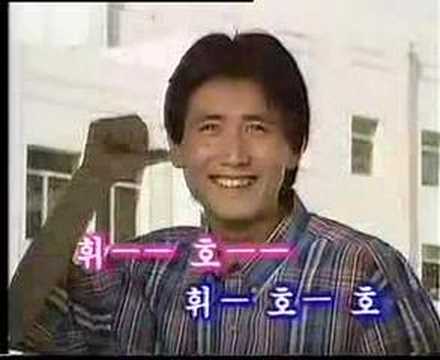 Tweet This Post