Forbes did an article titled China's 25 Most Powerful Celebrities where they compiled a list of the most powerful and influential Chinese celebrities for 2008.  This list and rankings was based on a combination of factors like wealth, income, and the number of appearances in popular media (television, websites, newspapers, etc…).  While the list is interesting to read it doesn't really give a glimpse into who these celebrities are beyond their income and a brief one-liner about them.  I decided to profile the top 20 from their list.  In this 4 part series we'll take a look at Chinese celebrities ranked 20 all the way to number 1.  Today in part 1 we'll look at celebrities ranked 20 through 16. In this group there are five celebrities that are related to hustling Kung Fu, badminton, Sam Neil (of Jurassic Park), a fear of flying, and Gucci.
20.  Huang Shengyi
Best Known For: If you have seen Kung Fu Hustle you might recognize Huang Shengyi.  She was none other than the Lollipop Girl.
Basic Info: Chinese name is 黃聖依 (huáng shèng yī).  Also has been credited as Eva Huang or Eva Wong.  She is currently 26 (birthday is February 11, 1983) and was born and raised in Shanghai, China.  Forbes says that she is a singer and dancer who is looking for TV work.  Even though she is looking for work in 2007 she made $1.5 Million.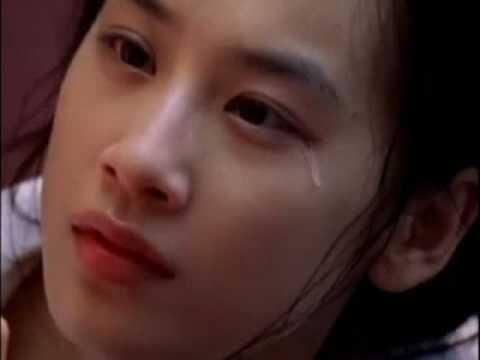 19.  Betty Sun Li
Best Known For: She was Moon in Jet Li's movie Fearless.  She also starred in a two part mini-series / feature length movie called Iron Road where she plays a woman disguised as a man so she can journey to the Rocky Mountains to search for her long-lost father.  The movie also stars Peter O'Toole and Sam Neil.
Basic Info: Chinese name is 孙俪 (Sūn Lì).  She has quite a few English names (or at least I found more than a few for her) including Betty Sun, Li Sun,  Sun Li,  and one website that said her English name is Susan.  She is currently 26 (birthday is September 26, 1982) and was born in Shanghai, China.  For some reason Forbes says that "movie Jin Shan expected to gain her global fame."  However, I couldn't find any movie by the name Jin Shan. So maybe it's some secret movie only Forbes knows about.  In the end she made $2.2 Million in 2007.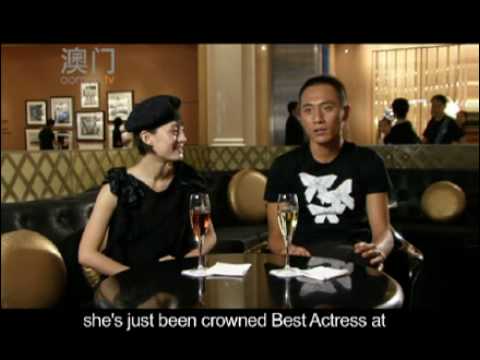 18.  Lin Dan
Best Known For: Being a singles badminton badass.  He also won the gold medal in Men's badminton singles at the 2008 Beijing Olympics.
Basic Info: Chinese name is 林丹 (lín dān).  His nickname is "Super Dan."  He is currently 25 (birthday is October 14, 1983) and was born in Fujian, China.  Forbes only mentions that he is a badminton star with 10 advertising deals.  More interesting than that is that his wikipedia bio mentions "Lin is one of the more popular and controversial badminton players active today, due to his flamboyant personality both on and off the court."   He also once was an officer in the Chinese People's Liberation Army.  The flamboyant Super Dan made a cool $1.7 Million in 2007.
17.  Ge You
Best Known For: Being one of the most recognizable actors in China.  He also won Best Actor at the Cannes Film Festival in 1994 for his role in the black comedy To Live (which was directed by Zhang Yimou)
Basic Info: Chinese name is 葛優 (Gě Yōu).  He is currently 51 (birthday is April 19. 1957) and is a native of Beijing.  The only thing Forbes had to say about Ge You is that he will star in an upcoming movie called the Aristocrats, however once again I couldn't find this movie so I'm assuming they were referring to The Nobles which is in production now.  He has no children and has an intense fear of flying.  In 2007 Ge earned $1.9 Million.
16.  Huang Xiaoming
Best Known For: The lead character Yang Guo in the Chinese drama series The Return of the Condor Heroes. He was also the first Asian model ever selected by Gucci to help promote the Gucci Limited Edition 2008.
Basic Info: Chinese name is 黃曉明 (Huáng Xiǎomíng).  He is currently 31 (birthday is November 13, 1977) and was born in Qindao, China (also home to the Chinese beer Tsing Tao).  He is both an actor and a singer.  In 2007 he also sang at the Live Earth concert in Shanghai.  In 2007 he made $1.7 Million.
View the Most Chinese Powerful Celebrities Ranked 15 to 11 (Part 2) >
Tweet This Post