In part 1 of this 4 part series we started profiling the top 20 most powerful Chinese celebrities as listed in a recent Forbes article which ranked the China's 25 Most Powerful Celebrities for 2008.  While the list is interesting to browse, the Forbes article and accompanying picture show doesn't go into much depth about each of these celebrities.  Here at Diptogo we wanted go more in-depth to learn these celebrities.  Part 1 looked at those celebrities ranked from 20 to 16.  Today in part 2 we'll look at Chinese celebrities ranked 15 to 11.  In this group we have a multi-lingual singer, the emperor of China, a tea house performer, the most popular blogger, and the most beautiful woman in China.
15.  Zhang Liangying
Best Known For: Placing 3rd place in China's national 2005 Super Girl Contest (think American Idol, but for China and only for girls) where she wowed viewers by singing in Mandarin, Cantonese, English and even Spanish.
Basic Info: Chinese name is 張靚穎 (Zhāng Liàngyǐng).  She also goes by the English name Jane Zhang.  She is currently 24 (birthday is October 11, 1984) and was born in Chengdu, China.  Recently she participated in the World Peace concert performing alongside such celebrities as U2 , Madonna, and Green Day.   As a child she used to perform at pubs to help make money for the family.  She doesn't do that anymore as the $1.7 Million she made in 2007 is probably more than adequate to support her family.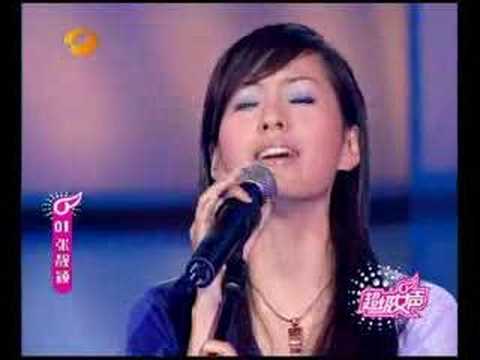 14.  Zhang Guoli
Best Known For: Playing the role of Emperor of China during the Qing Dynasty.  Also is a director in addition to actor.
Basic Info: Chinese name is 張國立 (zhāng guólì).  He is currently 54 (brithday is January 17, 1955) and a native of Tianjin, China.  He's also known for playing roles in modern political TV dramas. In 2007 he made $4.5 Million.
13.  Guo Degang
Best Known For: His performances as a cross talk (相聲) comedian and acting in a variety of supporting roles in Chinese films.
Basic Info: Chinese name is 郭德綱 (Guō Dégāng).  He is approximately 36 (born in 1973) and originally from Tianjin, China.  He started out doing comedic performances at tea houses and took about 10 years before he "made it." Early on in his career he once embarrassingly performed for a one person audience. Now his performances are consistently sold out.  In 2007 he made $2.2 Million.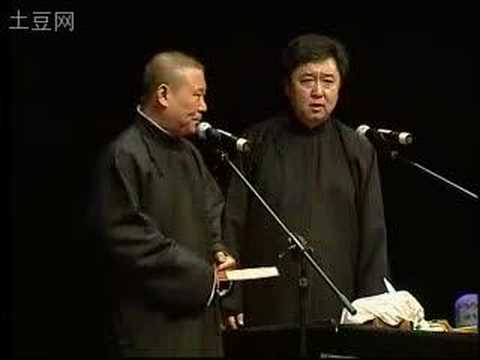 12.  Xu Jinglei
Best Known For: Being part of what the Chinese media consider the Four Young Leading Actresses – which also includes Zhang ZiYi.   Also has a popular blog which in 2006 at one point had the most incoming links of any blog in any language on the internet.
Basic Info: Chinese name is 徐静蕾 (xú jìnglě).  She is currently 34 (birthday is April 16, 1974) and was born in Beijing, China.  Her breakthrough came in 2002 when she wrote and directed the award winning movie My Father and I. Since then she has joined the ranks of successful female directors – a rarity in China.  Recently she has launched a singing career in addition into her acting and directing.  All these talents made her $2 Million in 2007.
11.  Gong Li
Best Known For: Her breakthrough international performance in Oscar nominated Raise the Red Lantern.  Also sometimes credited with bringing Chinese cinema to European and American audiences.  American audiences might recognize her in her supporting roles in Miami Vice and Memoirs of a Geisha.
Basic Info: Chinese name is 鞏俐 (Gǒng Lì).  She is currently 43 (birthday is December 31, 1965) and was born in Shenyang, China.  Over the course of her career she has won numerous awards for her acting.   Despite her enormous popularity in China she held off on doing anything in Hollywood citing her lack of English language confidence as the main reason.  In 2006 she was voted the most beautiful woman in China (at the age of 40!).  All of these accomplishments helped contribute to her 2007 income of $5 Million.
View the Most Chinese Powerful Celebrities Ranked 10 to 6 (Part 3)

View the Most Chinese Powerful Celebriteis Ranked 20 to 16 (Part 1)

Tweet This Post