Most travel guidebooks you see for Paris have titles like Paris:  The Eyewitness Travel Guide or simply the Paris Travel Guide Book.  However, this travel guidebook caught my attention.  The full title is Naughty Paris:  A Lady's Guide to the Sexy City. It's a guidebook that takes a classy "not trashy" look at Paris's erotic and sensual underside for women looking to have a sexy time in Paris.
What's unique about Naughty Paris is that it is directed towards women and it's written by a woman, Heather Stimmler-Stall.  When I first saw a link for the book online titled "Naughty Paris," I, being a guy, immediately clicked on it thinking it was going to be a Paris guide to all the strip clubs and other questionable establishments that men sometimes like to frequent.  However, I was pleasantly surprised that it looked like a tasteful guidebook for women to explore the sexy side of Paris.  I mean it's only fair that women have their share of the fun too.
So what kind of stuff would potential buyers of Naughty Paris expect to find in this guidebook?  Details about the best lingerie shops, female friendly bars, sexy bars, and event how to flirt with French men.  However, the author describes it best:
Written for and by the fairer sex, Naughty Paris: A Lady's Guide to the Sexy City is the first guidebook that presents the city's erotic underside in a sophisticated yet accessible tone that appeals to both the innocently intrigued and daring divas alike. Whether you want to be titillated by erotic art or seduced at the city's most exclusive swingers' clubs, this guide is the key to choosing your own adventure.
This is also the first guidebook that I've seen that even had an accompanying video trailer: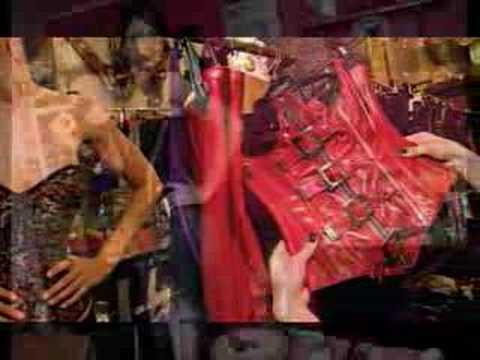 The author has an accompanying blog documenting the creation of her book.  She posted some interesting stats about the manuscript for the book:
First email exchanged about the idea of doing a Naughty Paris Guide: March 25, 2005

First chapter completed (Your Boudoir or Mine?):
April 30, 2007
Last chapter completed (Practical Info):
February 10, 2008

Number of men the author dated during the writing of this guide (for research purposes, of course!):
6 French, 2 American
So at least it seems the author has done her homework on the subject.  I didn't realize how "naughty" of a city Paris is.  This might explain why French women are becoming more like sexual predators.  Anyway the book is on sale and you can find purchase information on the publisher's website or you can find the book at Amazon (currently $25.74).  For those curious about the book you can download a free trial chapter (once there click on "add to cart") they offer through the publisher's website or check out the embedded document below:
Naughty Paris: A Lady's Guide to the Sexy City (Free Trial) Chapter 1
Tweet This Post