In our quest to learn a little more about the world we've embarked on the World Bra Tour to examine how different countries approach advertising something as simple as a woman's bra.  Last time we checked out the latest undergarment fashions in Germany.  This time we go to Asia and see how Korea advertises bra's and other intimate clothing.  Here we learn not all countries' bras are advertised and sold in the same way.
How do you say "Bra" in Korean?
I figure it's a good place to start learning to say how "Bra" in korean.  According to google translate Bra in Korean is "브래지어."  I can't read Korean script so this didn't helped me.  I plugged this into a Korean text-to-speech tool and found that it sounds like this:
Audio clip: Adobe Flash Player (version 9 or above) is required to play this audio clip. Download the latest version here. You also need to have JavaScript enabled in your browser.
To my ears it sounds like "pu-ree-jiao" (my apologies if I've butchered the language)
I thought knowing how to say 브래지어 ("bra" in Korean) would help me find some good commercials, but in then end just searching in English seemed to work better.
When I first found this commercial, I wasn't even sure if it was a bra commercial.  At first I thought it might just be a slide show some fan put together featuring pictures of his favorite model or actress, but if you keep watching it changes from a slideshow to a very short "live" video.  I know it's a bra commercial because at the 27 second mark they flash a quick shot of a bra (evidence below).
It was interesting to see how there was very little focus on the bra and instead more focus on the model making different poses.  Not wanting to assume that all Vivien commercials are like this I looked through some more and found this one.
This one was not a slide show, but of all the bra commercials that I have seen up to now (and I have seen my fair share of them now…all in the name of research) this Vivien commercial has got to be the most scientific I've seen.  At the 14 second mark ithey introduce a high tech looking shot of a computer analyzing the flexibility of the bra's wire.
What's interesting to note about both of the above Vivien bra commercials is that neither of the models are actually shown wearing a bra.  In both commercials the bras are just lying about, but never visibly worn by a human.
I was curious to see what the online store looked like and equally as curious to see if their catalogs were as racy as the German bra catalogs we had featured last time.  It took a little digging but I found Vivien's e-shop for bras.  Immediately you can see there's a big difference in how they sell bra's in Korea vs. Germany and even the United States.
That's right, if you look closely just at the above screen shot from their e-catalog of the 8 models wearing bras only 2 are clearly human, everyone else is a mannequin.
This Venus bra commercial is different from the Vivien commercials since it actually shows a human wearing a bra.  However, if you watched it you might have noticed that the person wearing the bra might not necessarily be the woman who was featured in the beginning of the commercial.  It could have been a body double.  The other thing to note with this commercial is how much more dramatic it was compared to the other commercials (ie not as scientific).  They have crying, running, and opera music.
Looking a little further back to a 2007 Venus bra commercial we can see that Venus in has decided to show more skin in their recent commercials.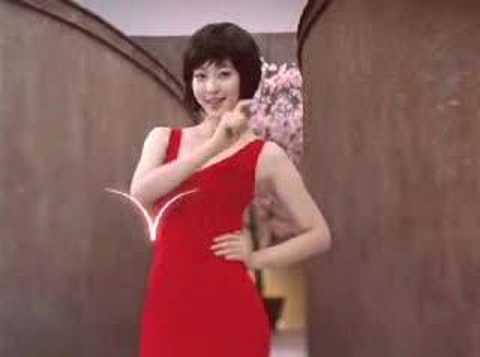 You'll notice in this commercial they didn't show the model or any person for that matter wearing a bra.  They have kept the same dramatic almost artsy feel to their commercials.  This one also seems to have more talking than most bra commercials.
The below commercial has got to be my favorite Venus bra commercial.  Again there's no actual shot of anyone wearing a bra, but the men shooting the silver beams of light is highly amusing.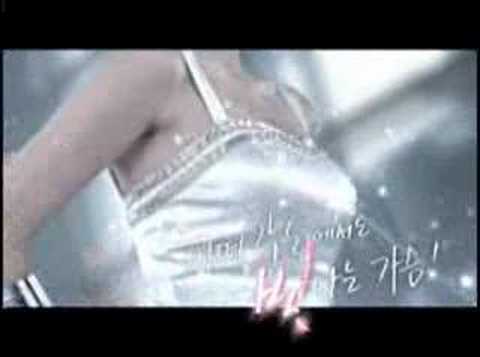 Venus does set themselves apart from Vivien by featuring real models in their catalog wearing the actual products.
Overall Lessons Learned
Korean bra commercials are definitely more conservative than German bra commercials (and for that matter the United States).  It seems like most of the focus is on the functionality of the bra (ie the comfort) rather than focusing on the sexiness the underwear will make the customer feel.  Even more interesting if you were paying attention to the e-catalogs for the bra's there are pre-dominantly non-asian women modeling the clothes…or in Vivien's case non-human's modeling the underwear.
Tweet This Post